Click Here for a mini Biography of.. Head Coach Bill Reardon
---
Click Here for a mini Biography of.. Defensive Coordinator
---
Click Here for a mini Biography of.. Assistant Coach Kevin Carey
---
Click Here for a mini Biography of.. Assistant Coach Dan Morrell
---
Click Here for a mini Biography of.. JV Coach Mark Randall
---
Click Here for a mini Biography of.. Quarterbacks Coach Mike Lorenzano
---
Click Here for a mini Biography of.. JV Coach Chris Sullivan
---
Click Here for a mini Biography of.. Freshman Head Coach Greg Sommers
---
Click Here for a mini Biography of.. Coach Paul Carson
---
Click Here for a mini Biography of.. Coach Scott Pifer
---
Click Here for a mini Biography of.. Coach John Greene
---
Click Here for a mini Biography of.. Coach Jack Weir
---
Home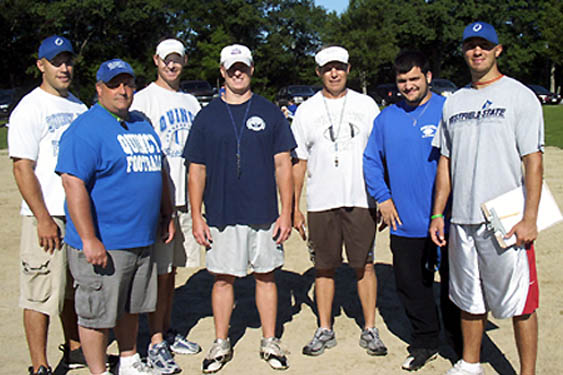 From Left To Right:
Coach Scott Pifer
Coach Mark Randall
Coach Kevin Carey,
Head Coach Bill Reardon
Coach Dan Morrell
Coach Chris Sullivan
Coach Mike Lorenzano
Coach Andrew McShane
Coach Greg Sommers MISSING
Coach John Green MISSING
Coach Jack Weir MISSING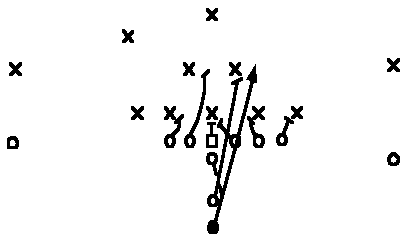 ---
Quincy HS Football
Rules and Regulations

Unexcused absences (Practice or Game) - 1 Game Suspension.
Getting caught out of bounds during school day. - 1 Game Suspension.
Hazing of Teammates- 1 Game Suspension.
Alcohol or Drug related icidents See MIAA Rule 71.1
Disrespect to Coaches, Teachers, Game Officials- Indefinate Suspension
From 1 game to Dismissal from Team
Walking Off or Leaving during a Game - Dismissal From Team.
Stealing (from a fellow team mates or opponents) Dismissal From Team.
If you are an injured player and cannot particpate
in practices or games.
You will attend practice for one hour and
you will travel with the team to the games on the team bus.
You will wear your game shirt and support your teammates.
The Trainer's Room is NOT a social center.
Get IN and Get OUT!!!
---

Copyright © 2001-2013, Quincy High School Parents Booster Club, All Rights Reserved.
---